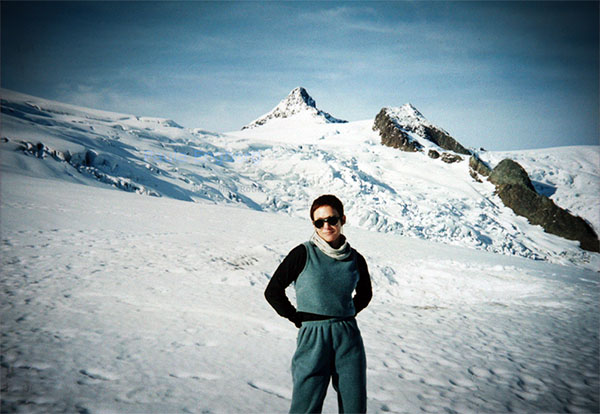 There's a Seattle urban legend about something rare and unusual in the snow at 14,000 feet — not a Sasquatch but a booted, nude woman atop Mt. Rainier. This is the story behind the legend.

Paula Engborg is an energetic, 41-year-old divorced mom in search of Prince Charming when one day she finds a new sport: The Climb. Paula has barely ascended a stepladder, so why the desire to climb mountains?
Unlike other books about climbing, A WAY UP isn't about the highest mountains, famous climbers, or exotic locations. Instead, it's the experiences of the feisty author, who, in middle-aged, finds a new rush.
Here, the mountains in the Pacific NW and rock walls in the Southwest come alive. You'll feel the bitter cold, the rigours of training, and share Paula's dream of making it to the top. Along the way this self-proclaimed "climb-aholic" defies the odds to become a member of Mountain Rescue, makes and breaks friends, and falls in love with Clint, a man with a penchant for motorcycle rallies.
Paula's story is a literal tale of hard knocks, told with warmth and unflinching detail.
Prologue
The Mountain
Making it to the Top
Victory Salute
Island Friends and a Shot of Mt. Shuksan
Rock 101 and a Chance Meeting
Ellinor and her Neighbor
Love on the Rocks
Rocking Around the Southwest
The Renaissance Man and the Second time Around
I Loved Climbing in Cashmere
The Mountaineers and My Sweet Climbing Sister
You Can Please Some of the People Some of the Time
Olympic Mountain Rescue
So Long, Farewell, I Bid Them All Adieu
Walking in the Mountains
A WAY UP
Author: Paula Engborg
ISBN: 978-1-909394-89-6 (pbk)
ISBN: 978-1-909394-90-2 (ebk)
Street date: 4 May 2023
Category: Outdoor Adventure, Mountaineering, Sports, Memoir
Size: 216mm x 140mm
Pages: 188pp
Illustrated: 9 B&W photos
Click Image for Sample Pages